Pre-Paint Cleaning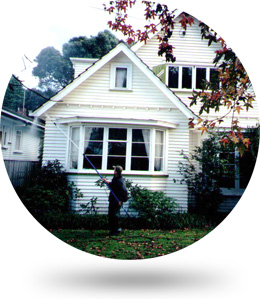 Exterior areas are Pressure Washed
Pre-paint Cleaning or Pressure Washing. This process is the same as our standard exterior House Washing and Roof Washing services except we typically use higher pressure to remove as much flaky paint as possible/practical.
[stextbox style="info"]NOTE: High pressure cannot be used around timber door & window frames due to potential leakage,  these areas are cleaned by hand with a soft brush and hose. A PRE-PAINT clean does not eliminate the need for scraping and sanding but assists with providing a clean, dust, algae and fungus free surface to work with.[/stextbox]
Ready to get started?
Contact us to book a Pre-Paint Cleaning Today!